Warranty Questions/Claims Form
Please fill out the form below if you have warranty questions/claims.
EQ SYSTEMS
19300 Grange Street
Cassopolis, MI 49031
Hours: 7AM – 4PM EST
Local: 574-264-3437
Toll Free: 1-800-846-9659
About Us
EQ Systems proudly offers a comprehensive range of hydraulic lifting and leveling systems that serve various industries. Our diverse product line seamlessly covers RVs, horse trailers, motorsports, and commercial sectors, including options like hydraulic landing gear. We understand the importance of reliable and efficient leveling systems. We engineer our products with meticulous attention to detail to ensure exceptional performance and long-lasting durability.
In addition to our lifting and leveling systems, EQ Harness specializes in producing custom wire harnesses. Our team of skilled experts possesses extensive knowledge to design and manufacture wire harnesses tailored specifically to meet your requirements.
If you have any questions please don't hesitate to contact us. Our dedicated team is available to assist you and offer friendly and knowledgeable guidance to help you make informed decisions. At EQ Systems, our commitment is to ensure customer satisfaction by delivering products and services that adhere to the highest standards of quality and performance.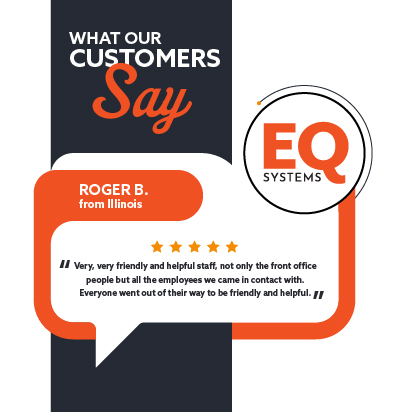 Warranty Questions/Claims