EQ Smart-Level System Mercedes Sprinter Chassis 2019 & Newer
$3,450.00
***MUST CHECK FITMENT BEFORE PLACING AN ORDER OR EMAIL US AT GETLEVEL@EQSYSTEMS.US OR CALL US AT 800-846-9659***
CLICK HERE TO CHECK THE FITMENT
Description
This EQ Smart-Level hydraulic system is designed for many 2019 and newer Class B+ or Class C motorhomes built on the Sprinter 3500 cutaway chassis. This kit comes with clamp-on brackets to mount the jack legs to the sprinter chassis. It also comes with a bracket to mount the hydraulic pump. Our Sprinter-specific leveling system requires no alterations (such as cutting, drilling, or welding) to the frame rail to be installed. This is the same system used by leading RV manufacturers, and is now available for aftermarket!
***MUST CHECK FITMENT BEFORE PLACING AN ORDER OR EMAIL US AT GETLEVEL@EQSYSTEMS.US OR CALL US AT 800-846-9659***
CLICK HERE TO CHECK THE FITMENT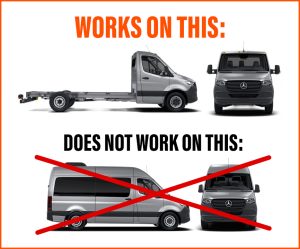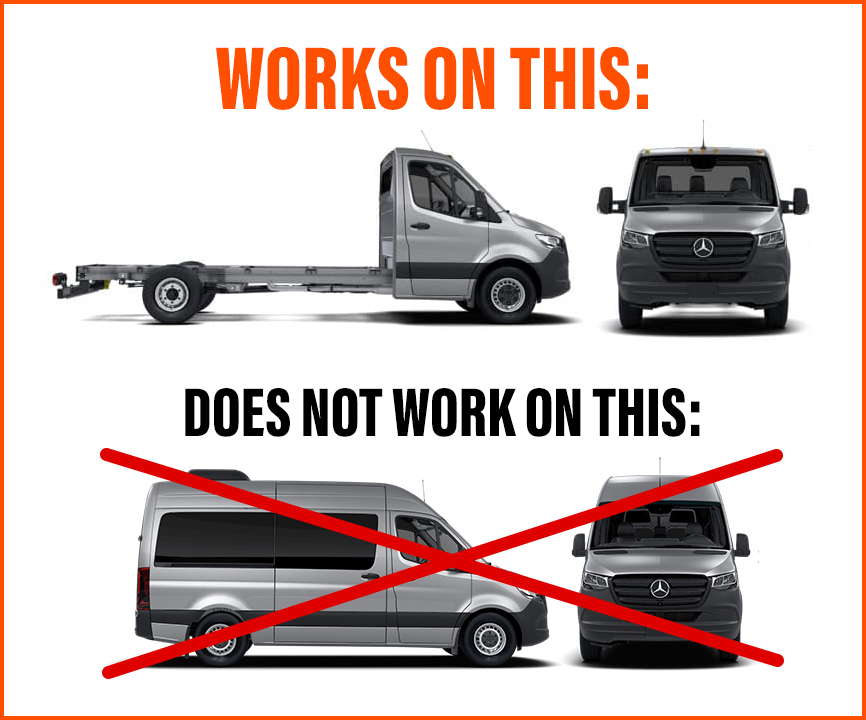 This kit includes:
13″ stroke front and rear jacks
Complete pump with manual override
EQ Smart-Level controls
All required harnesses and hoses
All necessary mounting brackets and hardware
Bluetooth capability
Compatible with iPhone, Android, and ASA Electronics iN·Command®Control System. To download the app open up the Android or Apple app store and type in EQ Smart-Level. Download the app and make sure your Bluetooth setting is turned on or the app will not connect to your coach.
EQ Smart-Level allows you to level your coach with your smartphone by using built-in Bluetooth capability.  The automatic, one-touch operation levels your coach in less than two minutes.  This is the same quality leveling system used by top manufacturers in the RV industry and is now available in installation-friendly kits.
This sequential leveling is a patented process that provides a more precise level throughout the length of the vehicle, adding stability to the vehicle while leveling it as low to the ground as possible. It's quick, easy, and on the level!
EQ Smart-Level System Advantages
One pump operates all legs
One-touch EQ Smart-Level operation
Field adjustable null ensures leveling to the operator's established level position
Audible and visual prompts notify the user when leveling is in progress and complete
Stow legs quickly and easily with auto All Retract
Standard with manual override