EASY LIFTING
Lift trucks to dock height via Hydraulic Landing Gear with the push of a button!
EQ Systems Hydraulic Landing Gear
Easy lifting: EQ Systems' dual-leg Landing Gear operates together or independently to lift, level, and stabilize single and tandem axle trucks, vans, and lowboys. Be ready for any dock you meet!
One pump operates both landing gear jacks
A variety of manual override options are available
Powder-coated steel lockable equipment box
Weatherproof switchgear with keyed power on and off
Eliminates spring deflection and tire squat
Total dual system capacities from 24,000 lbs. to 70,000 lbs.
Heavy-duty hydraulic pump with built-in reservoir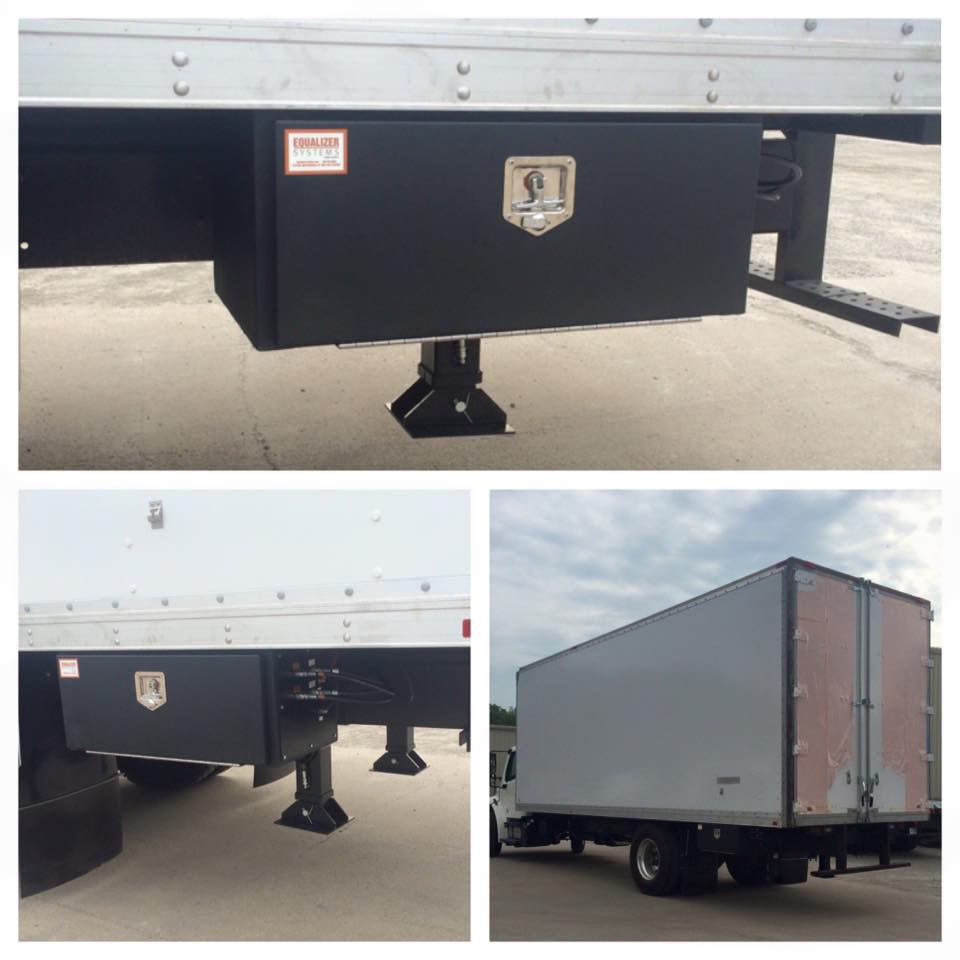 WHAT CAN WE DO FOR YOU?
CUSTOM SOLUTIONS
ARE ONE OF
OUR SPECIALTIES
800-846-9659